Scale
Expand your reach:
Evangelize, inspire growth, and scale citizen development.
Introduction
Harness value for growth.
Once you've successfully rolled out your pilot program and assessed initial results, you will have some great indicators on how to best scale citizen development across the entire organization. By working with your advisory council to identify requests that can be addressed by citizen developers, you'll be able to see how many resources need to be added and when. 
Additionally, you'll see requests for new features to be added to existing applications. And, by reviewing usage of those applications which were developed by citizen developers, you'll see where the greatest value has been added and be able to determine whether additional resources need to be provided to build out a better version. 
Expand
Build your citizen development dream team.
Since you took the time to build out a pilot program with your developers, then rolled the program out to a select group of citizen developers before scaling it out to the enterprise, you have had the time and experience to create a manageable, scalable process for your organization. Now it's time to get everyone else in the organization on board and engaged.
Use blogs, info sessions, and all the essentials to get the word out on citizen development.
Citizen development takes time and resources, and requires an openness to change. Before you bring more citizen developers into the fold, get executive sponsors on the technology and business side to help evangelize the vision throughout the enterprise. Look for innovation champions who are solutions-minded and value employee career growth to help spread the word to their lines of business.
Don't forget about all the IT and business managers you worked with earlier in the program. Word of mouth and success stories are great ways to spread the success of your citizen development program.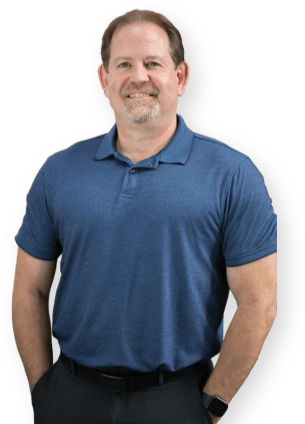 We sent out an email to the entire organization and then set up a series of 30-minute meetings that anyone could attend or dial into and discuss the process and what the citizen development program entailed.
Hear David's Story
David Neely, Senior Manager of Technology

Broadcast key takeaways from the pilot program to spread the word throughout your company. Be open to using all communication channels to tell your story: blog posts, email blasts, and social posts. This is the time to share the success stories and generate a lot of interest for the citizen development program so you can recruit strong talent to help you build out the program. 
The ultimate productivity formula: clearly defined roles + engaged employees.
When it comes time to find the best talent to fulfill these unique opportunities, you might discover that some of the roles may already be in place or a simple augmentation to an existing role would suffice, while other roles may be completely new to the organization. Regardless, communication is key so that both your advisory council and individuals who show interest in any role have a clear understanding of the requirements. 
There are both business and IT roles that can help you manage the citizen development process, while also providing support or participating in the advisory council.
Business Roles 
The business roles in your program play an important part in brainstorming, configuring, and testing valuable solutions for the business. They will lead the app building initiative, so it's important to include them in your citizen development program.
Learns the platform
Works with other business colleagues to gather requirements 
Completes configuration in a sandbox to meet the app requirements 
Works with IT to form a timeline for app development
Submits the initial app idea to IT 
Ensures the business has what it needs to build the app 
Submits questions to IT from the business about development 
Ensures the business knows the app lifecycle from dev to QA to UAT to production 
Ensures there is always an "owner" for each app 
Can also become a potential citizen developer
Helps the business make plans to prepare for the launch of the app 
Ensures everyone on the business side is aware of what the app will change 
Builds job aides and trains business users on how to use the new app after launch
Works with businesses to help them write their own tests 
Is responsible for documenting and completing all QA tests of the business app
Supplies testing plan to IT
IT Roles 
The IT roles in your program play an important part in establishing, documenting, and maintaining app-building processes as well as supporting citizen developer activity. IT members will be responsible for code reviews and pushing out builds. Looking at the list below, you may think, "Wow, that's a whole lot of people." Keep in mind that many of  these roles can probably be performed by a single person. For example, one person may be able to fill both the release manager and developer leader roles. 
Keeps an inventory of all apps built by the business 
Ensures there is an "owner" at all times
Reports usage metrics on citizen developer apps up to business and IT leadership
Evaluates the formula or workflow logic built by the business into the app 
Evaluates process builder or flow configuration built by the business into the app 
Writes automated tests to ensure the app performs and scales the way the business expects
Coordinates all the various apps in development and sets release dates 
Ensures business users are working in a sandbox on the proper Salesforce Release
Helps answer business questions about the "go live" process
Stewards migration through appointment to a business app 
Gives the business time estimates for completing migrations 
Provides solutions to issues preventing the business app from migration successfully
Is responsible for populating a business user sandbox with data 
Evaluates the data model of the new citizen developer app to eliminate redundant objects and promotes reuse of existing objects
Fields initial requests from the business to get data from a third-party system into the platform
Builds small, modular components that business users can drag and drop into their apps
Writes custom code as needed for embedded dashboards or custom actions
Evaluates the impact of the app on the overall platform org 
Troubleshoots migration issues 
Helps to answer business questions with visuals 
Mitigates any technical risk the new app may introduce
Helps the business understand the current org
Answers questions the business may have about current state configuration 
Helps the business define a testing strategy to complete UAT
Now that you've identified the proper roles to launch your pilot, use the responsibility assignment matrix also known as a RACI to establish how responsibilities break down across the primary tasks being done within the program and share with the pilot program team so that everybody is on the same page.
Inspire individual growth: marketer today, Salesforce admin tomorrow.
As your citizen development program matures, you'll find that some individuals shine, taking on more responsibility as they grow. For some companies, citizen developers may eventually move out of the business and into the technology team, joining your Salesforce developers. Working with a human resources professional in your company may help you identify these thriving citizen developers and provide recommendations for how these individuals can grow their careers at your company. 
One area to consider is certification programs. Salesforce credentials, for example, can help citizen developers expand their skill sets and qualifications. From developers to marketers, Salesforce certification programs build individual skills and abilities to help propel your company into the Fourth Industrial Revolution. To spark some friendly competition, consider starting a Trailhead contest where individuals are competing on who gets to a certain amount of badges or expertise level like Explorer or Ranger.
I would walk around the floor and see teams developing stuff, and I was like, 'Oh wait, that person works in marketing', but they're in there slinging some code and building a feature. The team gets so energized when they're truly empowered, self-organizing teams like that, and they have this new skill set.
CIO, University of Pheonix
Once you build out your larger team and expand skill sets, it will be only natural that you need more resources and the right tools in place to maintain a smooth development process. Choosing the right platform to standardize on is key.
Automate
Stay ahead of the curve with the right platform as 81% of IT orgs automate their team tasks.
Once you have established the right process and gotten the right people on board, the next step is automation. Over the next 12–18 months, 81% of IT organizations will continually automate tasks so their teams can dedicate more time to innovation initiatives. By automating processes like testing, you help streamline the application development cycle, making it easier to maintain the app down the line. But none of this is possible without the right app development platform. 
The key to scaling your app dev process: the Salesforce Platform.
Setting up your citizen developers for success means providing them with the right platform. An ideal platform is easy to use and enhances productivity. Plus, it is vital that the platform has robust documentation and a thriving community for support and training. The Salesforce Lightning Platform does just that and so much more by empowering the business and IT to work together. As the industry leader empowering over 20,000 declarative developers with no- and low-code tools, it enables anyone from a novice business user to an advanced citizen developer to solve business problems quickly. Salesforce Lightning Platform provides drag-and-drop tools that work without writing a line of code to build mobile-ready apps. 
Your seasoned IT and app dev professionals will now be able to focus on the highest-value initiatives while taking advantage of built-in managed service features. With Lightning Flow, they can even automate business workflows with point-and-click automation builders and a wide array of prebuilt solutions. 
Best of all, with three releases a year, your citizen developers and programmers alike will be building on a future-proof platform that comes with all the latest training on Trailhead. 
HOW THEY DID IT
Trenton Cycholl and his team at Citrix have seen a massive reduction in their backlog as a result of implementing the Salesforce Lightning Platform and citizen development into their organization. The Citrix team:
Defined a simple, dynamic, and agile process for citizen development
Encouraged citizen developers and IT professionals to train on Trailhead
Built and deployed apps via the Salesforce Platform without the need for additional tools
Leveraged sandboxes and multiple environments to migrate code
Implemented quality checks for code reviews and data integration right in the Salesforce Platform
Enabled citizen developers to make an impact: One-third of their deployments last year were done by citizen developers
Watch the Video
Ensure your apps are secure at all times with automated testing.
While it takes more time to set up initially, automated testing can give you results that are more reliable, consistent, and efficient than manual testing. The key here is to ensure the app is secure and performing correctly. You can entrust your citizen developer to do any testing up to integration testing, at which point IT should step in.
Choose a tool, like UFT or Sauce Labs, that allows you to run automated scripts throughout the application lifecycle. For mission-critical apps, define automated test scripts that should be mandatory.
Keep your eye on the prize: Managing the application lifecycle.
Deploying the app is only the beginning. Want to avoid buggy or dated applications? Put an application lifecycle management process in place. Structure guidelines around app maintenance and ownership as well as ownership handover should the original developer leave the company so there are no breakdowns in app maintenance that can affect employee productivity.
As your advisory council assesses app requests, they'll have checks in place to prevent app redundancy. But it's also important to create an app library — a living catalog of all apps created by your organization — and to revisit it often, sunsetting apps with minimal usage or a lack of maintenance. 
For any app that's available, in development, or even requested, include data points such as: 
Description of the app
Initial release date
Date of the next planned release
Version history
Owner (individual or department)
Users (departments)
A log of any proposed or planned enhancements
For those apps that have been made available, define a support model in which the citizen developer is responsible for training other users, managing app enhancements, and tracking and resolving any bugs. This will keep the burden off IT.
One way to bring this to life is the "You build it, you own it" model. This is  the approach they take at BMC. Business users who create an app are responsible for maintaining it through their tenure at the organization. 
Having automation rules in place helps reduce the maintenance workload. For example, you can automatically route enhancement requests to the application owner or use CI/CD tools to automate testing before an app is even pushed live. If the application owner does leave the organization, have a prebuilt mechanism to alert a designated member of the citizen development team that they need to reassign the app to someone else.
App ownership may also need to be reevaluated for other reasons. Consider passing the responsibility to IT if it has the bandwidth and the application meets a certain threshold of users or becomes business-critical. Similarly, if an app hasn't been maintained or shows no recent activity, empower your IT team to terminate it. 
Evaluate
Keep KPIs and ROI top of mind and iterate.
You have your process in place, you've publicized it within the organization, and you've found opportunities for improved efficiency. How do you prove that your program is successful? One way is by showcasing how well you measured up to your key performance indicators (KPIs). You created a set of initial metrics as a guideline to show early signals of program impact, then you revised them during the pilot phase. 
Now you have to stick to a set of measurements that will highlight just how successful and how much of an impact your program is making on the organization. Consider creating a metrics dashboard that tracks progress against set benchmarks as well as key measurements such as the number of active users, backlog items, and/or time to deploy. 
To help you get some baselines, below is a list of what other organizations have experienced by implementing low-code development and the Salesforce Platform.
Almost 6x more line-of-business developed features 
29% higher productivity for IT application developers 
72% fewer releases with errors 
83% less unplanned downtime 
57% faster IT development lifecycle 
545% five-year ROI  6 months to payback 
$3.74 million higher revenue per organization per year
These numbers will differ for everyone and should be used just as a guide, but your program performance along with employee satisfaction should always be top of mind.
By making it easier for business users to share responsibility for app design and production, IT can successfully win back time, increase innovation, and find new ways to add value to key areas of the business.
Citizen Development: The Next Frontier for IT Innovation
As your program expands, continue to engage in the kind of promotion that you began at the conclusion of the pilot phase. 
That means, after every rollout, implementation, and training class, it's time to share what you've learned with the broader company.
In addition, encourage program leaders to get more involved. They can do this by joining the IT Visionaries LinkedIn group to find inspiration, talking to other leaders implementing citizen development, and sharing ideas of what works (and what doesn't).
Whether it's through social media or your company's internal channels, let others know how they can benefit from the citizen development programs.Talk about the do's and don'ts and your biggest takeaways for #citdevsuccess. This is the time to share your success story and that of citizen development. 
It's not just about sharing your knowledge — it's as critical now as ever that you keep learning, taking cues from others, and building bigger and greater citizen development apps. Keep iterating, succeeding, creating amazing things, and delivering more to your organization and the citizen developer community. 
Share your experiences and learn from other innovators in the citizen developer community.
Join the Community